Hello, Don'tRead Faithful! Every Friday I scour the internet for a book that's free or under $5, and worth reading! 
I increased the price a little.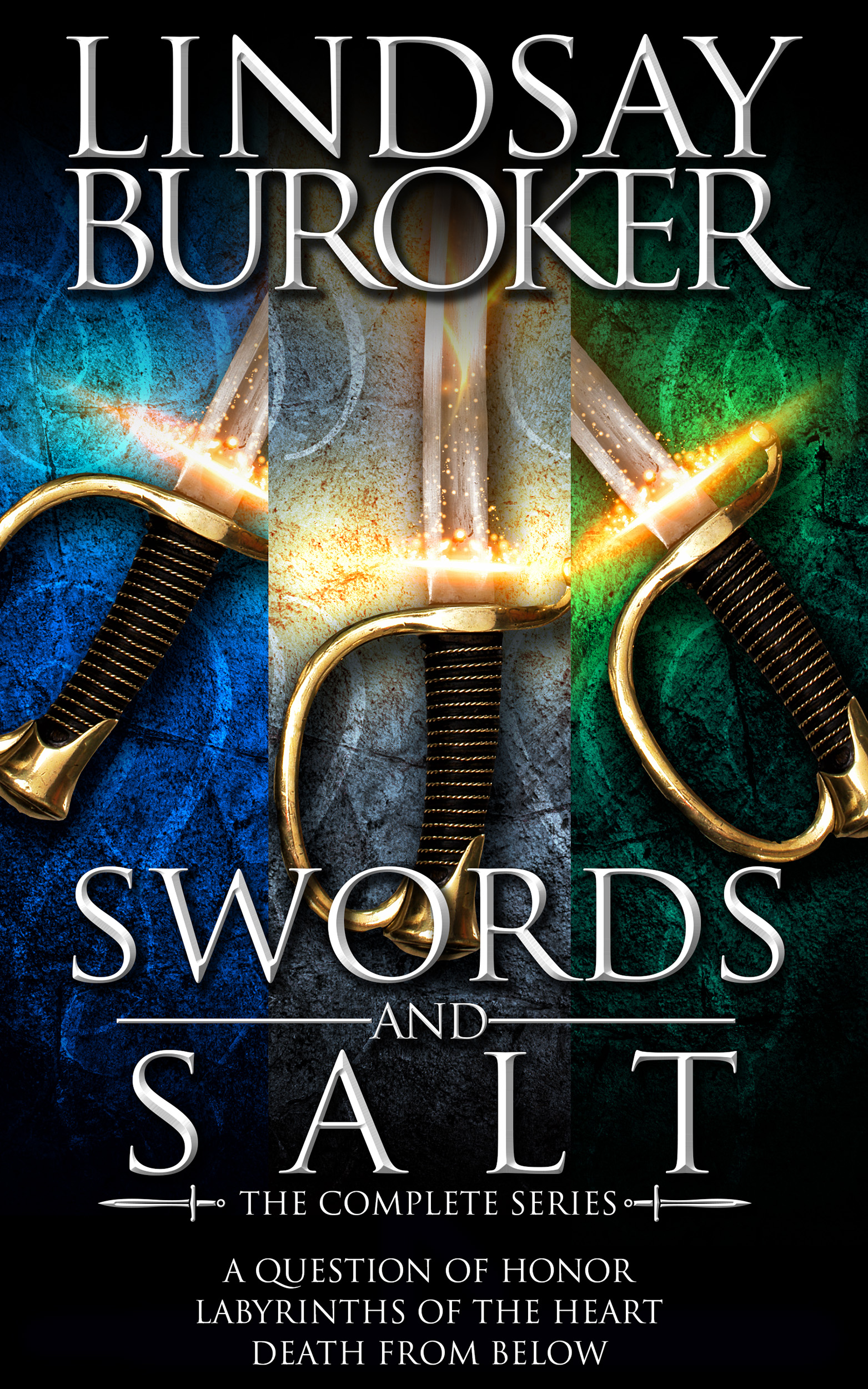 The Book
The Swords And Salt Collection by Lindsay Buroker comprises two novellas and one novel in a series of the same name. It appears to be High Fantasy, with magic and giant lizards and the like.
Why I Picked It Up
A few reasons: I sorted by popularity on Smashwords and it was near the top. Also, great cover art! But the real cincher was reading the synopsis; specifically the line, "Only after his selection does he learn that he'll be expected to kill his opponent… before his opponent kills him."
Now that's a recipe for conflict if I ever heard one!
Last but not least, It's $2.99 on Smashwords!
What I Like About It
For starters, it reads very smoothly–Buroker must've invested a lot of time and care in editing. The worldbuilding starts right off the bat. We meet our main character, learn his problem, get a little taste of his personality, and by page three, the inciting event occurs.
He's instructed to pick a prisoner for combat training, and is then informed he must kill the prisoner before the prisoner kills him. We also get a nice ticking clock–six months–before his entrance exam into magic college.
What Could Be Better
The opening is a bit dry–it just describes our main character going to the prison mine where the action takes place–but I can understand the necessity of some exposition in a High Fantasy like this. If a story has a contemporary setting, you can open with the inciting incident, and many do. But in many fantasy novels, we have to set the scene, just becuase to do so later might be jarring to the reader.
My only other criticism so far, however, is the opening line. I learned in that class I took that the opening line is supposed to be a thematic representation of your work as a whole. Not a hard and fast rule, (as there are none in writing) but I feel it would have lent something extra to the opening two pages.
I'm still reading the sample and I'm adding this one to my 'to read' list.
So if you're in the market for something new and affordable, check it out!
Have you read (or did you write) Swords and Salt? Leave me a comment and let me know what you think!