Hello, Loyal Readers! I finished reading Swords and Salt last night and that's means I'm following up!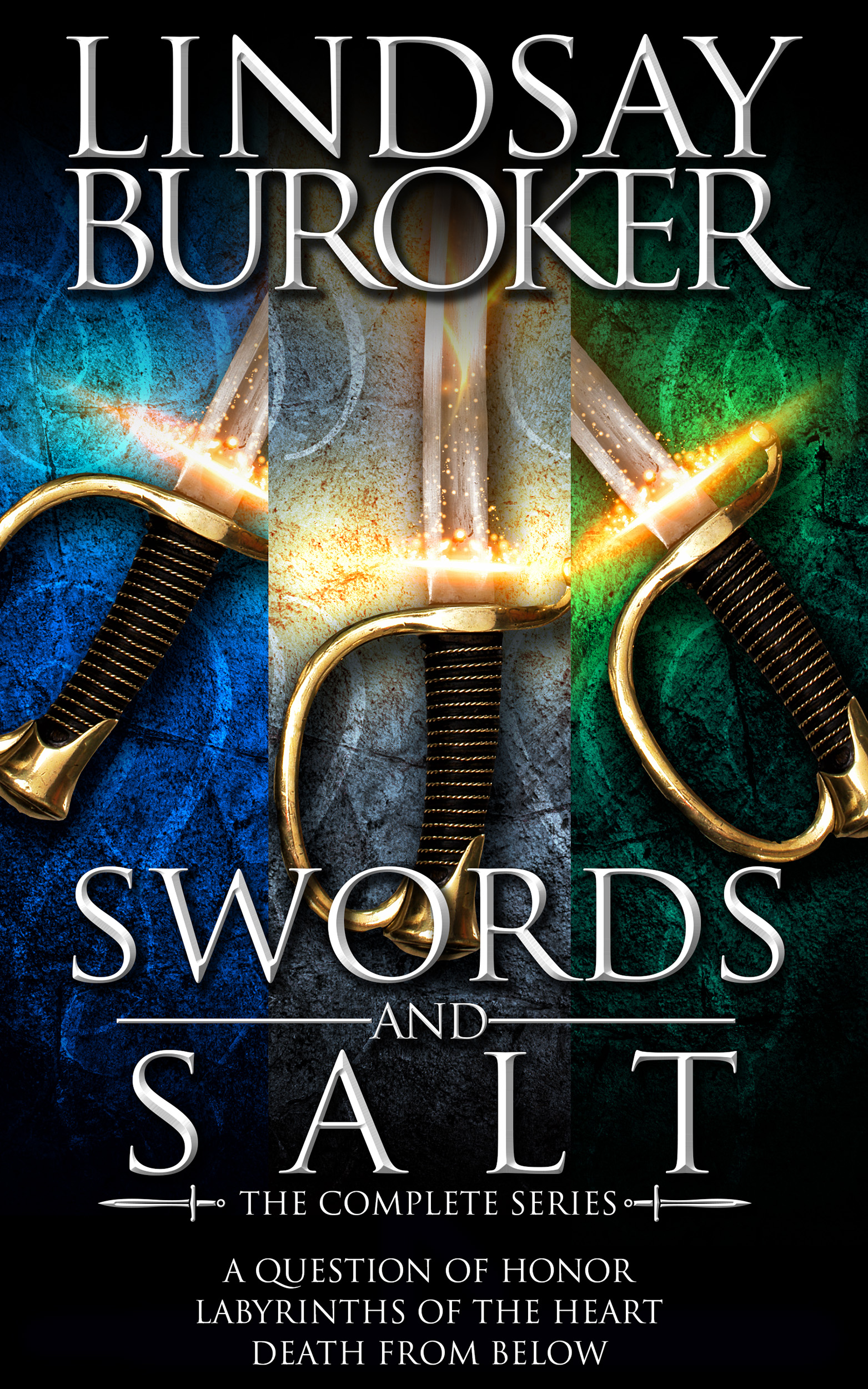 This one's $2.99 on Smashwords and it's a hidden gem.
Fans of high fantasy will feel right at home in Buroker's world–of which I still don't know the name, actually–we've got magi, we've got warring kingdoms, and technology seems to be about the level of the flintlock-guns-were-just-invented era.
The story is very intimate; our MC, Yanko, is sent by his overbearing father to work in a mine and learn magic and sword combat so he can pass the entrance exam to the super-cool warrior mage college, become a warrior mage all-star, and drag the rest of his family with him up the social ladder.
This is central to the premise and does several really cool things for the story –
By having out character stuck in a mine, we get a very intimate setting and plot. There's just a handful of main characters and each of the three stories features some guest characters. This makes everything more insular as all the action occurs in the mine, in the span of a few months. It's a bit of a change from the usual epic, grand fantasy, which I like.
Telling the reader up front that these are three short stories featuring the same characters changes our expectations in a good way; Each of the three stories have a very satisfying beginning, middle, and end. By the end of the third, our main character has proven himself a number of times and has changed in many ways.
Jumping off from that last point–there's no closure to the whole story arc. We leave the character just where we found him physically, but emotionally he's more well prepared for the trials of his life.
Also, there are several foreshadow-y bits that don't yet come to fruition by the end of the stories. But, since they're short stories, it feels more like a TV show and I'm looking forward to more episodes.
Now I have just a few notes:
The book's pretty clean for the most part, but I noticed one or two formatting errors–specifically some italics that shouldn't be and vice versa.
Also, some may dislike that the three stories are NOT a novel that wraps everything up at the end, but I found it refreshing and I'm gonna check for more stories in this world.