Every Friday I scour the internet for a free or low-cost book that's worth reading! This week I found…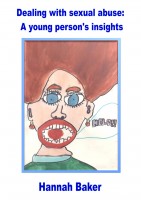 While I won't critique this, seeing as it's not fiction, I will say I'm about ninety percent through it and it is very well put together, as well as harrowing and compelling.
It is comprised of three major sections–
In the first, Hannah Baker compiles years of her diary entries during a time of intense sexual and emotional abuse she endured as a child. Section two is an anecdotal account of her experiences in the legal system. In section three, an adult Hannah details the things that are often glossed over in other depictions of abuse–the mental anguish and her own personally effective coping skills.
As a mental health professional, I've worked with victims of all types of abuse both as adults and as children, and I learned many things from this book–particularly eye-opening was the ambivalence some victims can feel regarding seeking help. As a professional, I feel it's important for everyone to know that is a widespread problem with far reaching consequences and no easy solutions.
As a writer, this is also a great insight into character building–especially characters who've endured severe trauma.
Un-romanticized and genuine, this book is worth a read by everyone–child or adult–and it's free on Smashwords. So give it a look, but be warned, it's an emotional read.
And leave me a comment!