It's Friday and it's time to talk freedom—every Friday I scour the internet for free books worth reading—and this week's title is: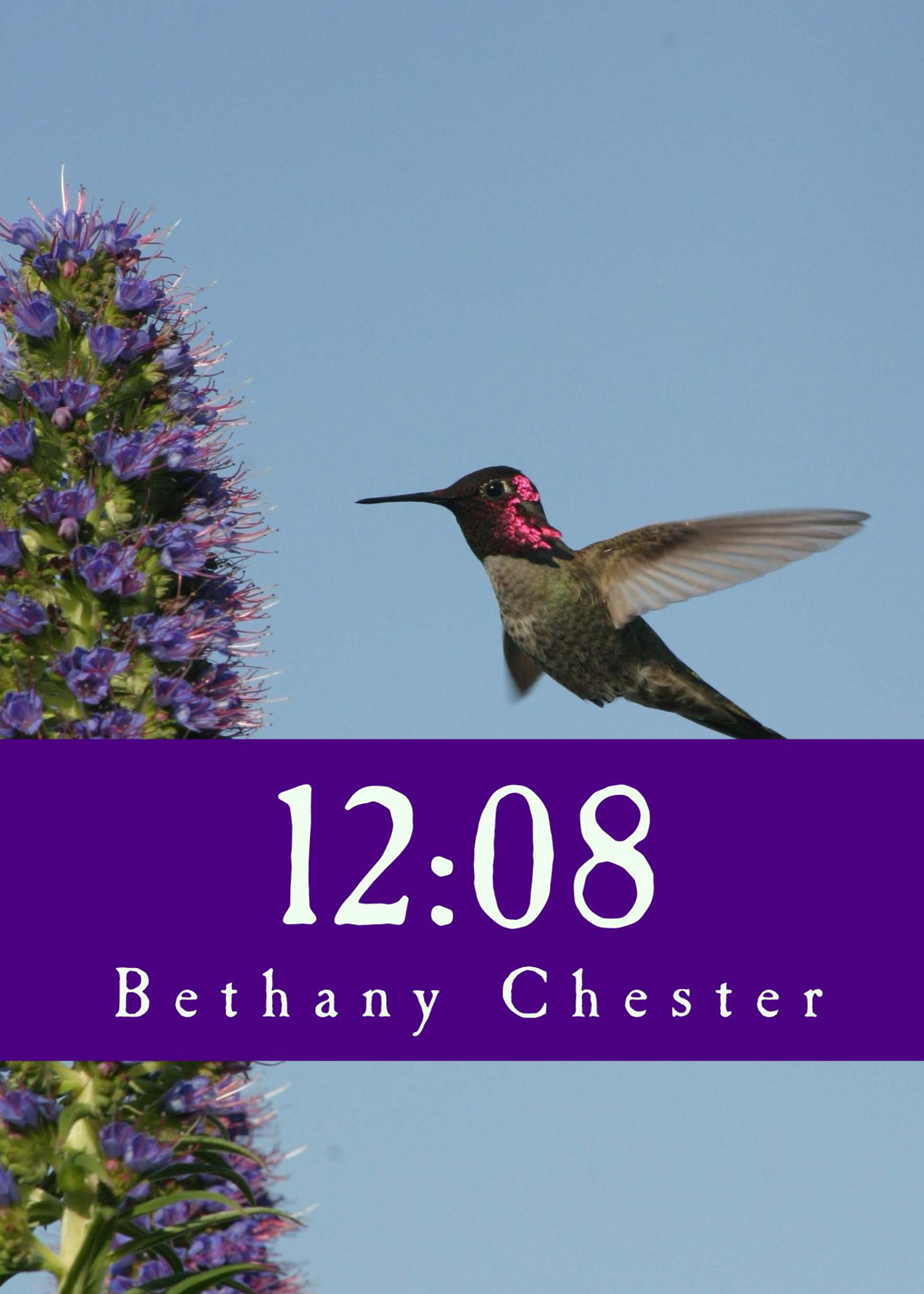 The Book
12:08 is a mystery/supernatural story about a college girl who finds her roommates kidnapped one day. It bills itself as occult/horror and is Free Right Now on Smashwords!
 Why I Picked It Up
The numeric title drew my eye and the description sounded worth a look. Also, it was free! The occult themes and the mystery angle drew me in as well.
What I Like About It
Chester starts her story with the main character, Eddie (short for "Edna" [a nice touch of character]) awakening in bed. BUT before the first paragraph is over, we find that something is different: multiple small items are missing from the house and the door is unlocked.
This is a great way to utilize the 'main character wakes up' opening, especially since Chester gets the plot started and weaves in some subtle exposition at the same time.
The thing Chester does well here is include small details which tell us to expect more and bigger things to happen in the future story. It's not over the top and when it's done well readers won't even realize what's happening to them.
 What Could Be Better, If Anything
In the opening pages I had trouble telling who the main character was—male or female, age, etc. I feel this is an ok tradeoff because instead we learn what the character likes, values, and how they react to a bizarre situation—which technically tells us more about the character anyway.
So far, I've only found one small inconsistency: a psychic character asks whether Eddie has a cell phone, despite knowing just about everything else about her in the previous and following statements. It's a small thing, and who knows? Maybe it'll turn out to be a clue relevant to the plot later?
Anyway, I found 12:08 to have a well crafted and engaging opening and I'll keep reading it.
Have you read (or written) 12:08? Leave a comment and tell us about it!