Hello, Loyal Readers! Every weeks I plumb the internets for a low cost book that's actually worth reading! Sometimes my search bears fruit (unlike my search for a low-cal snack that's worth eating). This week I've found…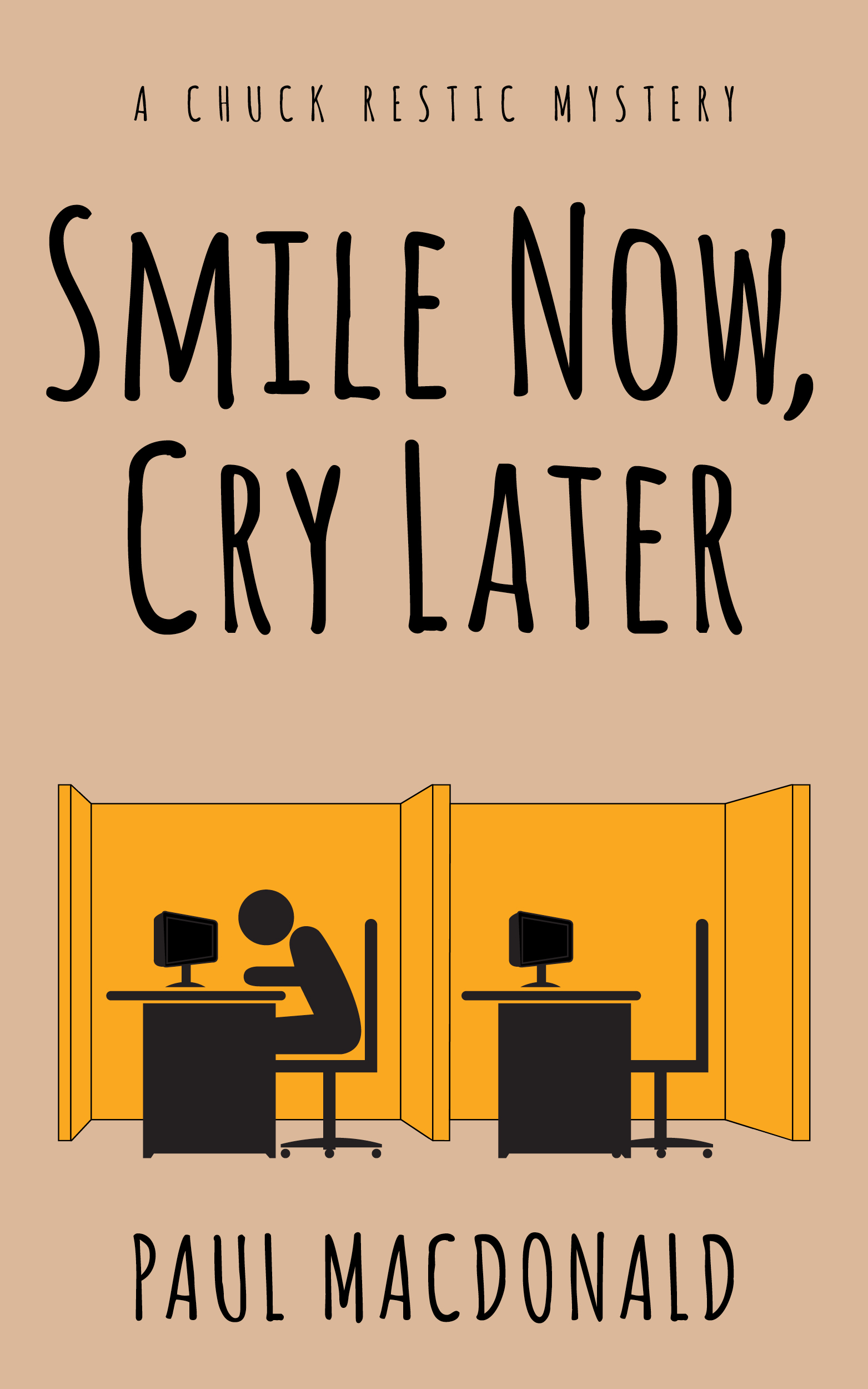 The Book:
Smile Now, Cry Later by Paul Macdonald purveys itself as a black-comedy detective story with a lot of in-jokes surrounding the HR corporate world. If you've held an office job, chances are, you can relate. Basically, an HR manager tries to solve the mystery of a missing employee.
Why I Picked It Up:
For a start, it was very different than the other books one sees in the Smashwords 'free' queue. And secondly, it's absolutely free! Also, if you'd like to support the author, It's only $2.99 on Amazon!
What I Like About It:
I love the premise. I like mysteries starring people who are least likely to be solving them. And, having spent the better part of a decade in a buttoned-down office-y type environment, I can surely relate to PC culture. For an indie book, and especially a FREE indie book, this one is exceptionally clean; I've read to the end of the first chapter and not found a single typo or grammatical error. Our author surely knows what he's doing on that front and gives indie books a good name!
What Could Be Better, If Anything:
I've reached the end of the first 'chapter-ish thingy' and I'm not feeling as strong a connection with the main character as I would like. I also don't yet know WHY he's looking into this employee's disappearance. Why does he care? Why should I? These are definitely things which need addressing as quickly as possible in EVERY book.
Another note I have concerns the comedy–It's chuckle-worthy, but I think (and this may just be a personal preference) it needs to veer more toward the absurd. In a field like corporate HR stuff–where everyone tends to take PC culture to an extreme–I find a lot of the gags so far in the novel, outrageous though they are, a little too plausible to be actually funny.
A simple situation I thought up to address both of these problems would be some issue regarding the missing employee's retirement fund, or some unfinished, meaningless bureaucratic business which compels our main character to solve the mystery or something, just so he can get a signature from SOMEBODY on a form. At least at first! Then the clues begin to come together and our main character, tantalized by the solution being just out of reach now has a personal stake in this case…
Actually, that's not a bad idea for a novel of my own! DIBS.
Anyway, it's an amusing read–give it a try at Smashwords.com, then come back here and tell us what you think about it!